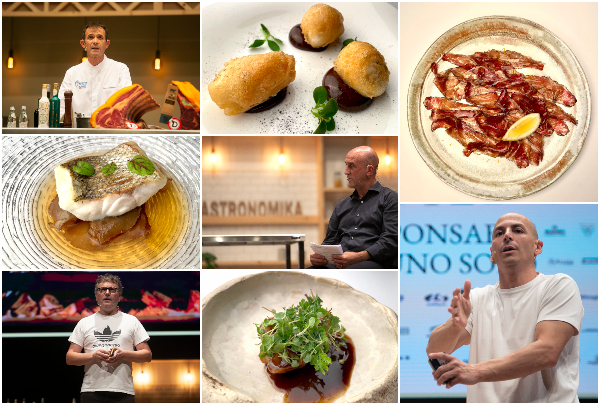 HEI participated in Gastronomika San Sebastian 2022
United Culinary, the slogan of the 24th Congress of San Sebastián Gastronomika Euskadi in the Basque Country, is a manifestation of the ability of gastronomy to unite different cultures. The world's longest-running gastronomic congress showcased the culinary panorama of the United Kingdom, which is still a great mystery outside its capital. At the 24th Congress of Gastronomika, watching the talks live and participating in various activities organised at the venue was possible.
The HEI cluster was part of the event. Behind the scenes, we interviewed famous chefs with Michelin stars, such as Oriol Castro from Disfrutar Barcelona, ​​Paco Roncero from Madrid and Yanick Donkele from France.
At the congress, we also noticed the organisation of the big event and whether modern technologies and automation are implemented within the organisation.
We also monitored the introduction of ZeroWaste and Eco-friendly measures during the congress.